Christmas Cake Time!
Posted on
One of my absolute favourite Christmas traditions is baking our cake and planning it's final decoration. I normally try and bake it around the beginning of November however a rotten cold left me with a severe lack of enthusiasm and today I finally had the desire to get in the kitchen and get my favourite cake in the oven.
You could probably buy a cake of this size cheaper in a Supermarket but I can assure you it won't taste as nice and the compliments you'll receive will have you grinning from ear to ear.
I'd love to be able to credit the person who wrote this recipe but I wrote it down on a sheet of paper about 7 years ago and actually have no idea where I got it from. I do know though that it has never let me down.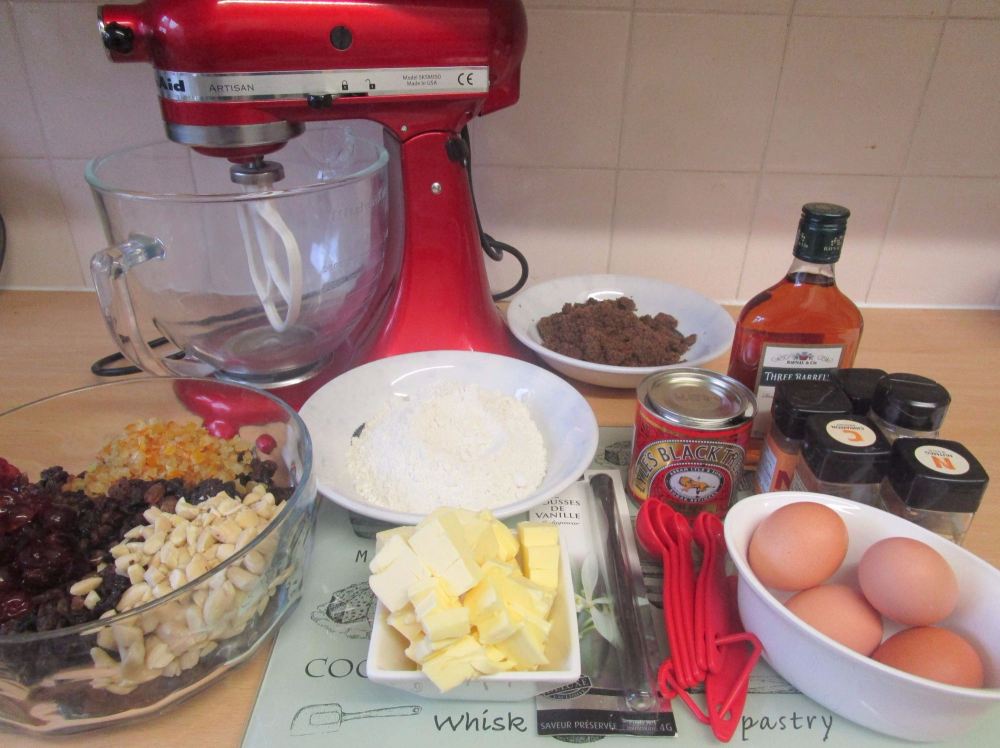 Ingredients;
225g plain flour
1/4 tsp salt
1/2 tsp ground ginger
Grated fresh nutmeg or 1/2 tsp nutmeg
1/2 tsp mixed spice
1 tsp ground cinnamon
200g unsalted butter
200g brown sugar
2 tbsp black treacle
1/4 tsp vanilla essence
4 eggs
800g mixed dry fruits
100g chopped mixed peel
150g glace cherries halved
100g blanched almonds, chopped
Brandy (or other if you prefer)
Heat oven to 150c fan, (slightly higher for non fan) and then grease and line a 20cm round or 18cm square tin.
Sieve flour, salt and spices into a bowl.
In another bowl, cream the butter and sugar together and then add the treacle and mix until light and fluffy.
Beat in the eggs alternating with a little flour mix so it doesn't curdle.
Fold in the rest of the flour and then add the fruit and almonds.
Pour in the tin and make a slight hollow in the middle.
I always put greaseproof paper around the outside of the tin and put a piece on top of the cake tin to stop it burning around the edges.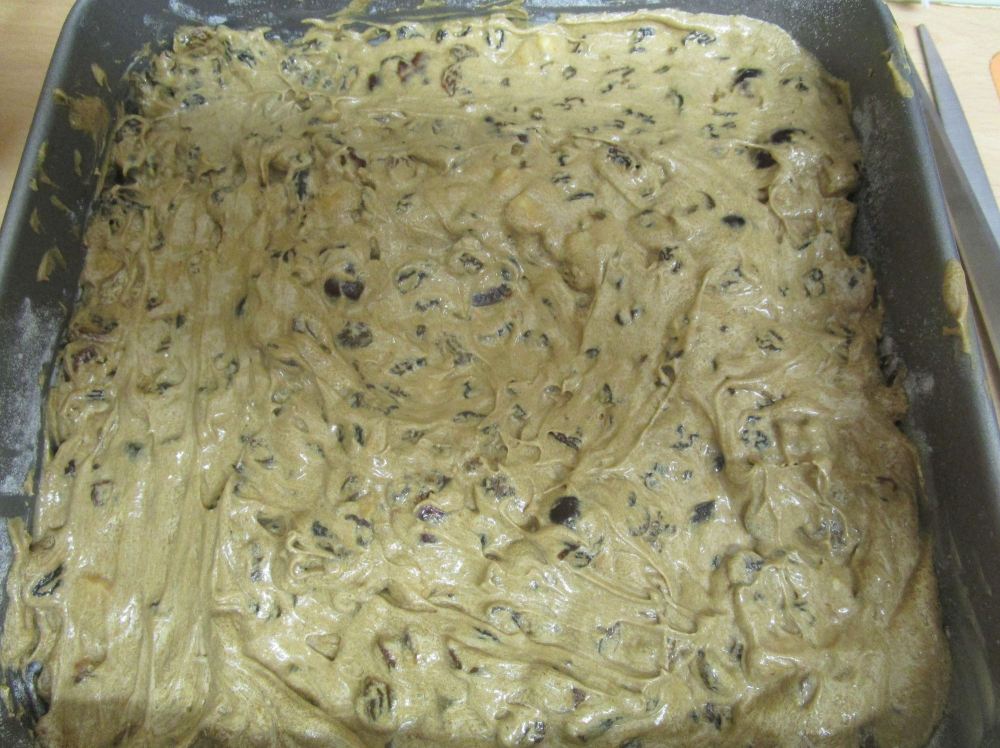 Whack in the oven for a good 3 hours (the smell is AMAZING!). After 3 hours you'll have to keep testing it because sometimes it takes longer, check every 15 - 20 mins. (This year mine was bang on 3 hours).
Take out of tin after 15 mins and once cold use a skewer to put holes all over and spoon a few tablespoons of brandy in (if applicable).

Make sure the cake is completely cold and then wrap it in greaseproof paper and then foil and put in an airtight tub or cake tin. Once a week from now until Christmas I'll open it up and prick it again and put a couple more spoons of Brandy in.
We seem to play an annual game in this house called 'Hide the Brandy so hubby doesn't drink it'. Each year before I've finished feeding the cake my darling husband has found it and enjoyed a tipple or 2 and as I only ever buy a little bottle I've had to go out and buy another. Every year I hide it somewhere new and now my husband actually enjoys the challenge of trying to find it and drink it! (I would hide it in the car if I wasn't worried about being pulled over by Dorset Police)!
Christmas cake for me has to have marzipan and crunchy Royal Icing but I normally use fondant for ease and add Royal Icing here and there if I can.
Before I had my Son, the cake was always simple for the family coming over but now I really try and get a 'wow' factor and love the decorating part.
Last year's cake was my favourite so far with a simple white decorated cake which was topped with a homemade ginger bread house. I especially loved this one as I gave it stained glass windows and then put battery operated fairy lights inside which I turned on just before bringing it in with coffee and desserts and the kids mouths truly fell open. I'll never forget my Son looking at me with pleading eyes and whispering "can I eat it"?

I'm thinking this year I might try and make a brick fireplace with Santa's legs hanging down and maybe a tree and presents to the side. Here's a couple from previous years..............


Thanks for reading, if you have a go at making your own Christmas cake then I'd love to see your pictures!
Love
Dorsetmums.xxx
PS, I feel I should have some sort of disclaimer, like 'I hold no responsibility for any cakes burnt or undercooked'. I've had plenty of disasters in the kitchen and like to have someone to blame when I get caught up watching something juicy on TV! :) Just remember every oven is different so just do the skewer test a few times before taking it out of the oven for good. (Oh and don't be alarmed if you can smell a burnt raisin, there's bound to be one that'll catch).